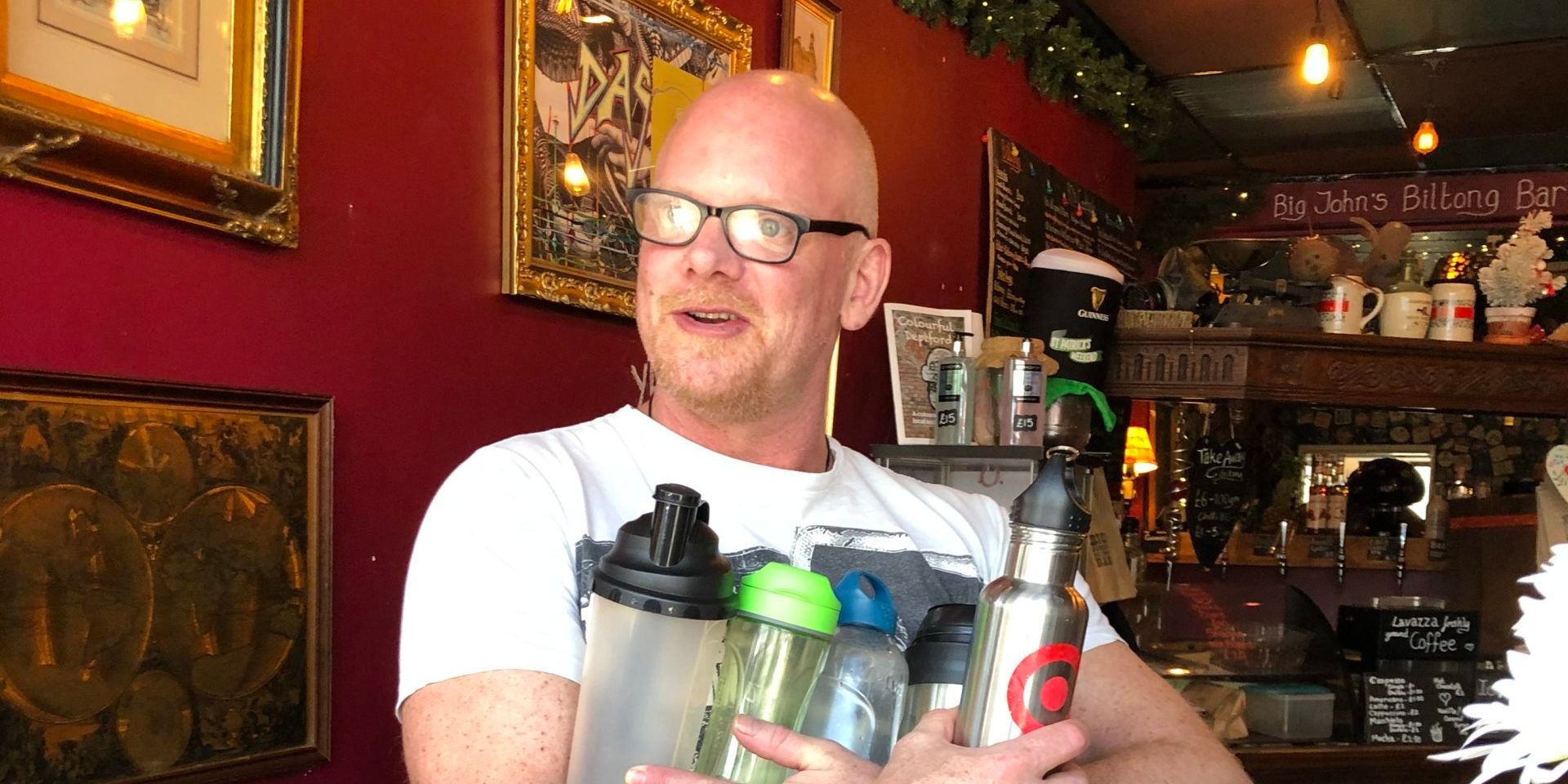 Big John's Biltong Bar
When I first moved to South London a stranger in a park said hello.
I assumed I was getting mugged.
Instead they were actually saying hello.
After 10 years in North London. Things are a bit different down South London.
Later that day I was jogging up Deptford High street in some very uncool lycra men's leggings. In hindsight making me a prime target to have my iPhone nicked.
I stopped to look at a bike shop, crossed the road, and another person said hello.
It was Big John, a bald, muscly, Phil Mitchell lookalike.
He didn't mug me either. Instead he was the first local to welcome me to Deptford.
He's a big, jolly, New Zealand rugby player type – with a passion for Biltong. (Which is a bit confusing because I always thought Biltong was from South Africa. I guess he's well traveled and ended up settling here.)
He runs an independent pub and he cares.
Ever the entrepreneur, during the 2020 COVID-19 pandemic, Big John switched to selling takeaway beer.
He'd fill up whatever container you had. When we visited we filled some protein shake bottles, and a thermos.
He said business was doing fine during the pandemic. Goes to show what a bit of ingenuity, positivity, and the autonomy of running your own business can do. Some people will always fall the right way up in this life. Most of the chain coffee shops nearby were shut. Big John was now selling coffee.
They do great cooked food too. Mac and Cheese is my favourite, plus the biltong of course – it's homemade in the back room of the pub. Also the chilli bites which, as far as I can work out, are just spicy Biltong. They do a good £10 tasting platter of different favours of Biltong.
(Just don't call it beef jerky. Big John doesn't like that.)
The beer's good, the interior quirky (the toilet floor is made of copper 1p coins glued to the floor, probably cheaper than actually buying copper) and the staff are welcoming.
Any trip to Deptford deserves a stop at Big John's Biltong bar.
While there look out for Grandalf, a local drinker with a wizard's beard. He's there so much, you'll probably find him by the bar under the 'Grandalf' sign.

Further down Deptford High Road and turn left before the station is The Albany.