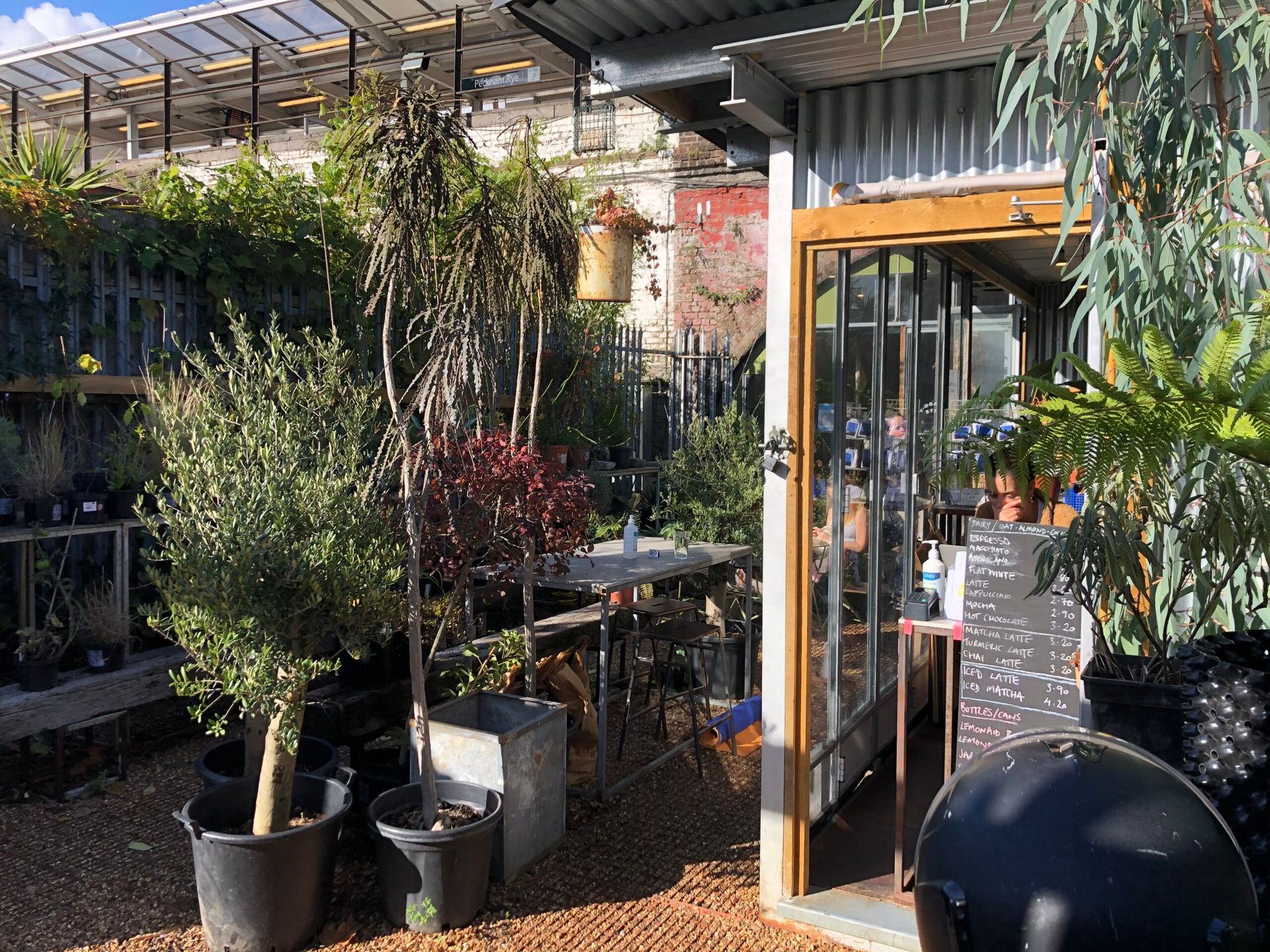 y-oga
Scouting for lunch in Peckham I came across this oasis garden of calm. I'd tried next door at a tattoo parlour/food shack that promised on its billboard the 'best sandwiches in Peckham'. They looked good: hipster Avocado, etc. I almost got one until I took my headphones off and instead of 90's James I was confronted with 20's hip-hop (I think, how would I know?)
So I retreated to y-oga next door, nestled under the arches below Peckham Rye station (leave station to main road, turn right and right again.) I asked about lunch but due to covid-19 they were short on sandwiches.
'You can get sandwiches next door' the woman said.
'I prefer the atmosphere here' I said looking at the plants, reclaimed wood furniture, and railway sleeper benches.
'It's OK, we're friends' she said 'buy a sandwich there and bring it here, buy a drink from us and you are welcome to eat in our garden.'
So that's what I did. And very nice it was too in a bit of unusual autumn sun, by the tomato plants.
I've aged. But give it 10 years and I reckon the gangsters with the tattoos next door will have migrated here too.
On the way out I peered though an open gate to the next arch along. A sightly grumpy wine-bar manager in his 50s asked: 'can I help you?'. Give it another 10 years and I'll be in there too.
There's a moral in that story somewhere. Not quite sure what it is… yet. Ask me in 50 years, when I've made it up the road, cafe by cafe, to that posh pizza place 'Made Of Dough Peckham' in what estate agents would call the Dulwich borders.