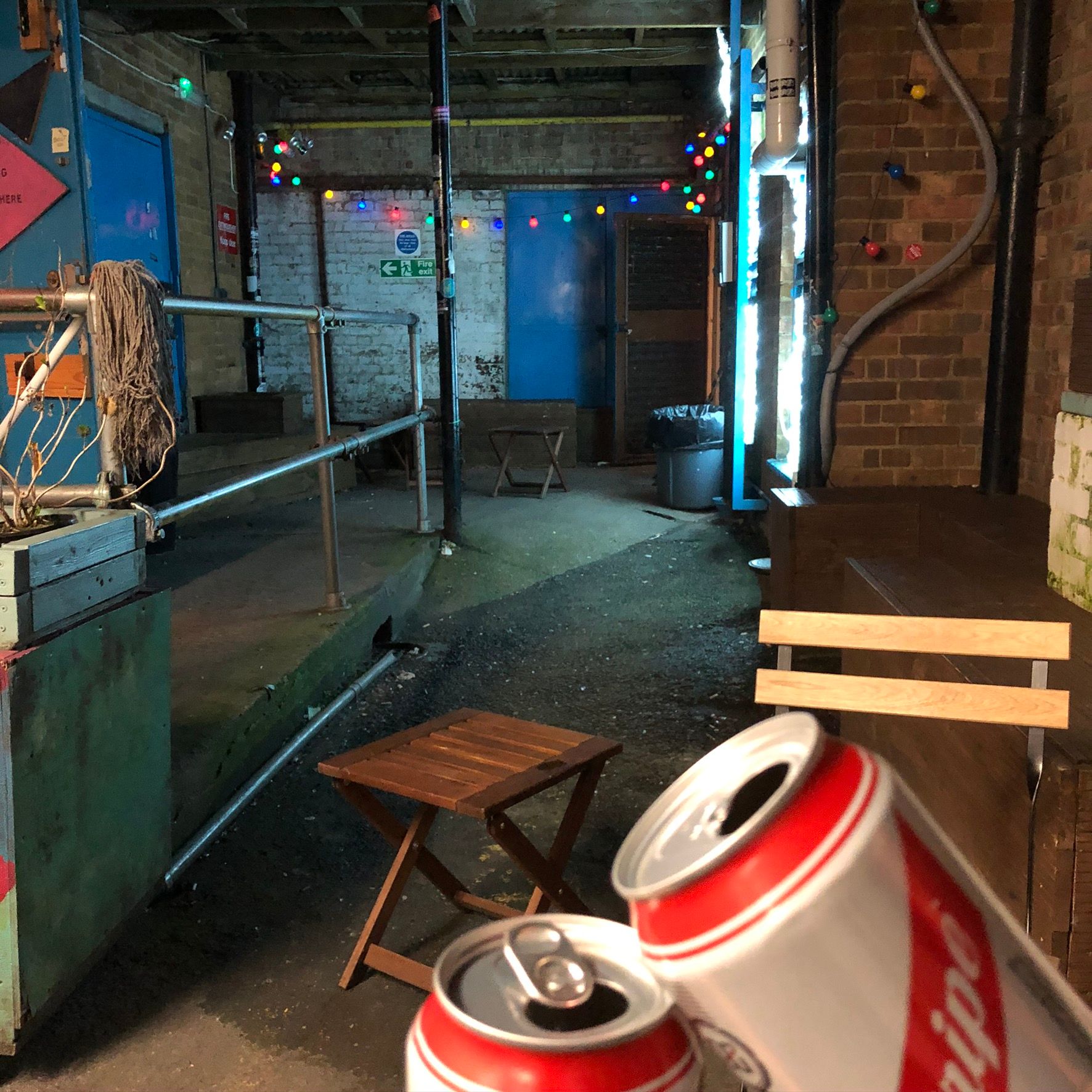 DIY Space [closed]
Update – 2022: It's now closed.
DIY Space for London, despite the name has nothing to do with DIY, or popping down to B&Q to nail some planks of 6 by 4. It is however quite DIY, thrown together, and haphazard. It's actually a co-op community centre run by volunteers.
We went to an open day where a lot of the rooms weren't open, but apparently they have a podcast studio, meeting room, an events space (that was open and did look good), a print studio that was run separately so they weren't too sure what it does, and a shop that was closed. It had a fairy lit smoking area decorated with old beer cans and a mop.
The best thing about DIY Space for London is it has a bar, one of the few places in London where you can get a can of Red Stripe for £2.90. Actually, the only place we've found since about 2003.
You do have to be a member to access the cheap drinks, but membership is £2 per year.