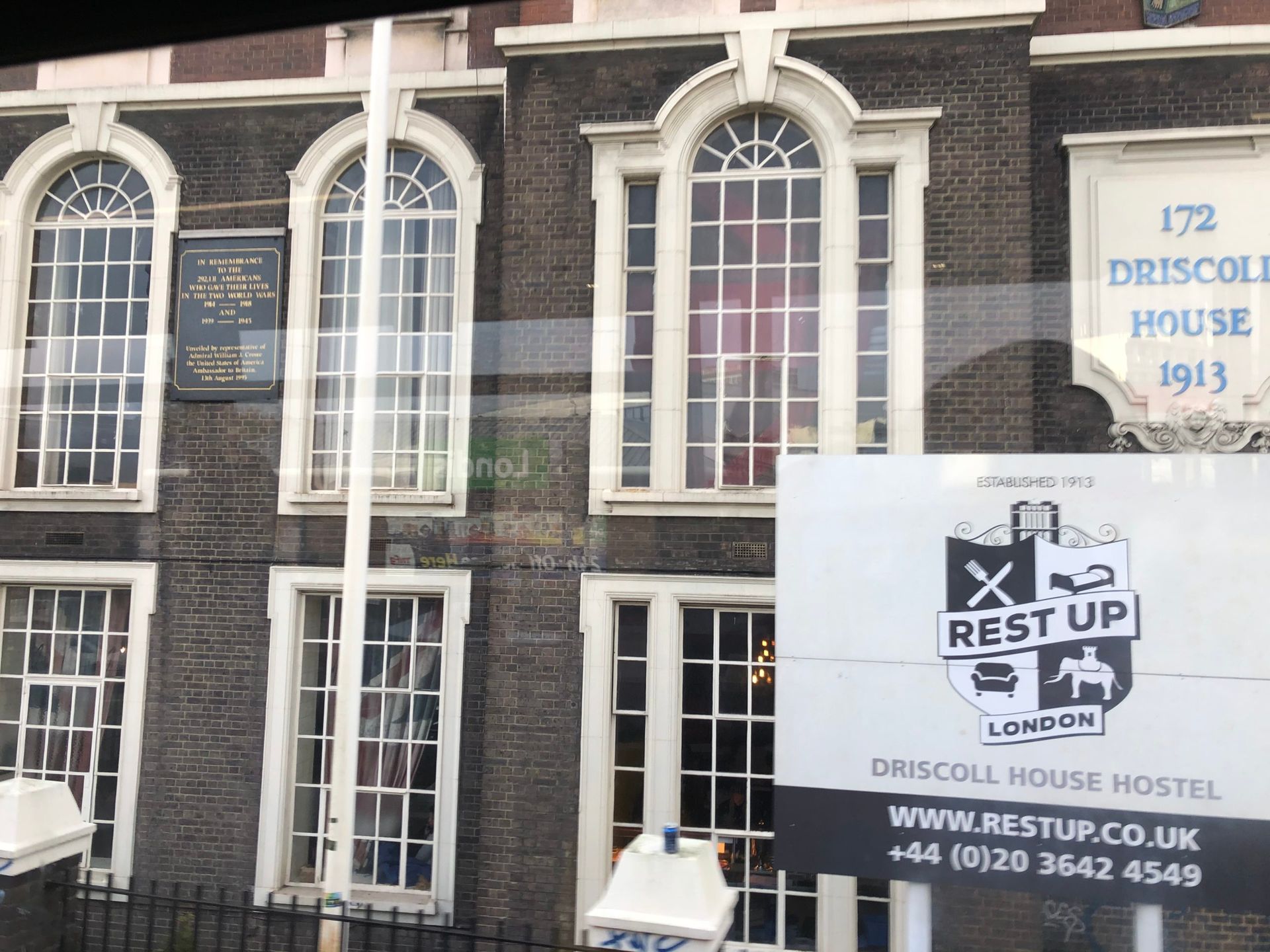 Rest Up Hostel
A huge backpacker hostel that looks like Harry Potter's castle.
Which I imagine would be a cheap and pleasant place to stay if you were a French exchange student and a Harry Potter fan.
It's nearish Elephant and Castle Station, if you need somewhere to sleep, before getting woken up early by one of your many bunkmates rustling plastic bags, before heading off to get ripped off at the Kings Cross Platform 9 3/4 Harry Potter shop.